Access Control Installers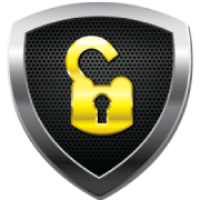 Shanken Security Solutions has become one of the leading access control installers. Our access control installers specialize in the installation and maintenance of access control systems.

We have achieved this over a period of over 20 years through hard work and dedication by our trained and qualified access control installers. All our technicians are up to date with the latest alarm security technology that is available.
Our team of dedicated access control installers are devoted in providing our customers with effective and efficient security solutions. Our goal is to provide tailor made security solutions that closely suits the needs of our customers and also forges a closely knit relationship with our clients.
With us you can have peace of mind because all or members are registered with PSIRA (Private Security Regulatory Authority). We understand that by undergoing accredited training we can offer our customers the correct equipment necessary.
Our access control services include
BIOMETRIC FINGER PRINT READERS

Secure and control access to your property with the installation of Biometric fingerprint readers and scanners. These security fingerprint scanners allow restricted access with a person's unique fingerprints
PROXIMITY TAGS AND CARD READERS
Secure and control access to your property and staff with the installation of electronic card readers and proximity tags to monitor location. Limit and monitor movement in and around your premises.
AUTOMATED GATE MOTORS

We'll take care of your secure access in and out of your office or home by installing secure automatic driveway and entrance gates motors with full remote control and intercom capabilities.
AUTOMATED GARAGE DOOR OPERATORS
We will make sure that your most valuable asset, your car, is stored safe by installing secure automatic garage doors motors with full remote control and intercom capabilities.
CCTV INSTALLATION
We specialize in the installation, maintenance and repair of all CCTV systems. Keep an eye on your home or business from anywhere in the world.
Quality Workmanship
Our company is proud to announce that over the years we have obtained a long list of satisfied customers. All of our customers have had state of the art security systems installed by our experienced access control installers.
Whether you want to monitor your home or business with CCTV (closed circuit TV) or protect your business or private property with laser alarm security systems, we have the perfect solution to suit your needs.
Our access control installers can also assist you to protect your vehicles and property with automatic garage door motors and automatic gate operators with remote control and intercom function.
We cover all the areas in around the Helderberg including Somerset West, Gordons Bay and Strand as well as Stellenbosch and Grabouw. Feel free to contact us for a professional quote.